ARIZONA CREDIT UNION COLLECTORS COUNCIL
Associate Members
Interested in Joining Us?
The ACUCC is accepting new memberships and renewals. Any individual or business which provides a collection related product or services to Credit Unions is eligible for membership with the ACUCC.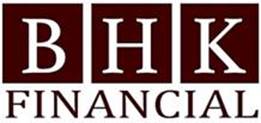 BHK Financial
ACUCC Board Member
BHK Financial, formally Innovative Debt Recovery, Inc., has an executive staff with over 50 years of combined experience in the Accounts Receivables Management (ARM) industry. BHK Financial has been partnering with Credit Unions across the valley and delivering exceptional returns for nearly two decades. BHK Financial focuses on client retention and education throughout the collection process. The VP of Collection Operations for BHK Financial serves as a board member for the ACUCC.
Contact: Dain DeFelice
Phone: 602-248-9828

TriVerity and The Loan Service Center
Headquartered in Wyoming, Minnesota, TriVerity and The Loan Service Center provide two separate and distinct services to our financial institution clients. TriVerity, Inc. (TVT) is a full-service collection agency managing non-performing and charged-off loans with a comprehensive menu of third-party collection services. TVT is recognized as the leading industry expert for financial institution collections of all loan types.
Contact: Amy Remitz
Phone: 877-938-8034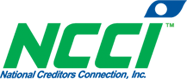 National Creditors Connection, Inc.
As the nation's leader in field contact services since 1992, NCCI provides the face-to-face contact solutions you need to effectively reconnect with customers and gather information vital to your success.
Contact: Vince Nixon
Phone: 949-461-7551

Experian
Experian® provides insights that help businesses target new markets, improve response rates and increase revenue. We maintain extensive credit databases to help businesses lend profitably and minimize credit risk. Our collections tools improve operational efficiencies and optimize debt recovery. Our data and analytics help companies maximize their marketing investments by communicating with customers more effectively. In addition, through our expertise, we help clients protect their assets with tools and insights that help prevent fraud.
Contact: Mary Nevers Grossman
Phone: 480-268-9002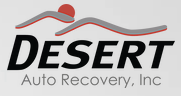 Desert Auto Recovery, Inc.
We have over 50 years of the best-combined experience in the collateral recovery industry, serving the Phoenix Metropolitan Area. Our recovery agents are well versed in every aspect of the repossession process and are proficient in all State and FDCPA repossession laws. We use only state of the art wheel-lift trucks to ensure damage-free towing. All of our trucks are equipped with Teletrac Fleet Director and real-time active GPS systems which allows us to maximize efficiency. We also use the latest LPR (License Plate Recognition) DRN cameras, as well as, RDN and CLEARPLAN.
Contact: Jeff Dryer
Phone: 602-246-6407

Goodman Law PLLC
We are dedicated to helping individuals and businesses solve their legal problems and, more importantly, to prevent future legal problems. We primarily represent financial institutions and other creditors in issues related to government guaranteed lending, civil litigation, bankruptcy, workout and restructuring, creditors' rights, and financial institution regulation. However, we do provide a number of other services as well.
Contact: Jeremy Goodman
Phone: 602-475-1114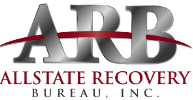 Allstate Recovery Bureau, Inc.
Allstate Recovery Bureau, Inc. (ARB) has been in business since 1984 and has handled thousands of repossession accounts for lenders throughout the United States, Canada, and Europe. ARB is insured and bonded in excess of $9,000,000.00.
Contact: Karyn Rau
Phone: 602-438-4700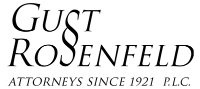 Gust Rosenfeld PLC
Gust Rosenfeld is a full-service law firm established in 1921 with offices in Phoenix and Tucson. The firm is known for the quality of its lawyers and legal advice as well as its creative insights and practical solutions in business, public and civil law. Gust Rosenfeld is experienced in alternative dispute resolution, bankruptcy and creditors' rights, business and corporate law, commercial finance, education law, environmental law, franchises and franchising, insurance, intellectual property, labor and employment, litigation, natural resources, public finance, public law, real estate, taxation, and trusts and estates.
Contact: Nicole Sandoval
Phone: 602-257-7428

Manheim Tucson
Manheim has set the industry standard for buying and selling used vehicles at live auctions and online. Manheim brings together qualified sellers and volume buyers of used vehicles that include automotive dealerships, banks, car rental agencies, car manufacturers and government agencies. Manheim offers its customers a reliable and secure market in which to purchase a variety of vehicles and services that no other remarketing provider can match.
Contact: Bianca Erdman
Phone: 520-663-0410

Metro Auto Auction
Serving all the major markets in the West, Metro Auto Auction offers a complete range of services including transportation, reconditioning, post-sale inspections, financing, salvage, and specialty sales. We remarket dealer cars, financial institutions, credit unions, rental car companies, and leasing firms. Metro Auto Auction is the largest dealer consignment sale in the West. You are invited to visit and discover why our dealers say we are "Simply Better."
Contact: Jerry Stiver
Phone: 602-279-9500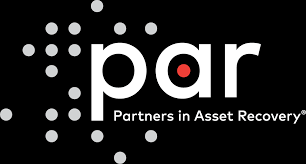 PAR North America
PAR North America is the leading nationwide provider of vehicle transition services with coast-to-coast solutions for recovery management, skip tracing, remarketing and title services.
Contact: Dora Houck
Phone: 909-230-2734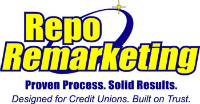 Repo Remarketing
With Repo Remarketing, the power of aggregation brings our partners together under one national umbrella. Nationwide Services include repossession/ recovery, skiptracing, remarketing, transportation, inspection, valuation, and all post-sale reporting. Repo Remarketing provides a trustworthy bridge to recover and remarket inventory efficiently using proven industry-standard principles, with advanced technology adapted expressly with our partners in mind.
Contact: Jessica Rosselli
Phone: 916-293-3572

Manheim Phoenix
Manheim has set the industry standard for buying and selling used vehicles at live auctions and online. Manheim brings together qualified sellers and volume buyers of used vehicles that include automotive dealerships, banks, car rental agencies, car manufacturers and government agencies. Manheim offers its customers a reliable and secure market in which to purchase a variety of vehicles and services that no other remarketing provider can match.
Contact: Marjorie Rohde
Phone: 623-907-7017

National Powersport Auctions
National Powersport Auctions is the number one provider of auction and remarketing services in the powersports industry. Created in 1990 by founders from the industry, NPA serves lenders and dealers throughout the nation with a complete range of auction-related services. We realize we play an important role in the growth and profitability of all our customers, and we are dedicated to providing them with the tools and first-class service they need to be successful.
Contact: Colleen Baldwin
Phone: 858-204-0459

Western International Recovery Bureau
WIRB is a collateral recovery company operating in seven states across the Western United States. They are proud to be one of the largest, most successful and reliable companies in today's industry.
Contact: Mike Shell
Phone: 602-674-5335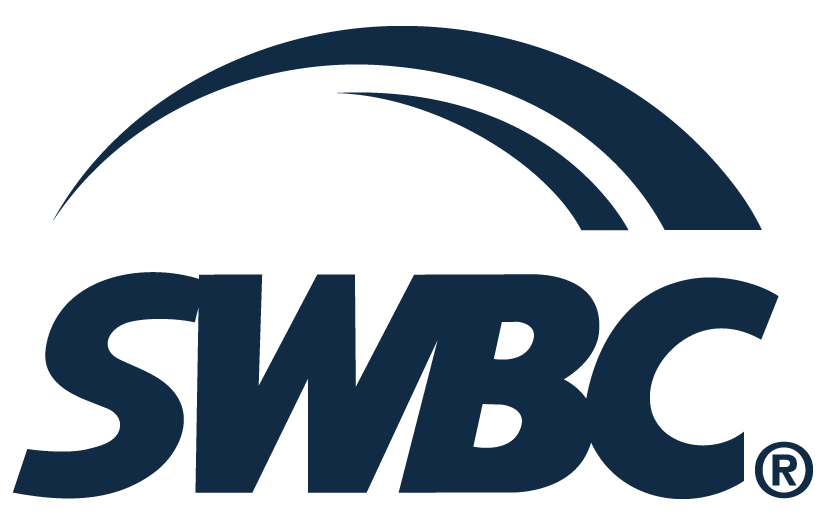 Southwest Business Corporation
Headquartered in San Antonio, SWBC is a diversified financial services company providing a wide range of risk management, income generation, and business solutions for financial institutions of all sizes. With offices across the country, SWBC is committed to providing quality products, outstanding service, and customized solutions in all 50 states.
Contact: Vinscena "Vinnie" Kostka
Phone: 480-662-6248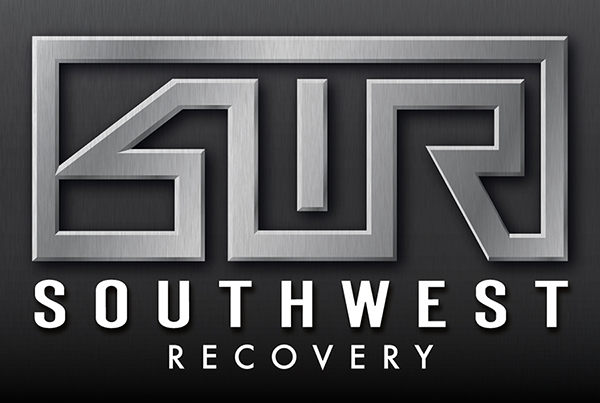 SouthWest Recovery
Southwest Recovery has been serving lending institutions in Arizona with repossession services for many years. We have a dedicated team of highly trained recovery agents, office & field professionals who use the latest and most advanced technology and equipment to effectively secure your vehicle. From our state of the art repossession equipment to our covered outdoor and indoor, climate-controlled secured storage facilities and insurance coverage. We have spared no expense in protecting your interests. We carry a $1,000,000.00 bond with Allied Finance Adjusters. In addition, we are insured for up to $3,000,000.00.
Contact: Mike VanWinkle
Phone: 480-699-0138

AKUVO
AKUVO was founded based on decades of financial services experience powered by a growth mindset and leading-edge technology development. Our passion is to provide financial institutions with technology and advisory solutions that help improve the bottom line through cost savings and risk management, as well as grow top line revenue. Our collections and credit risk solution, Aperture, is rooted in the latest data science and highly secure due to its cloud-based architecture. Our advisory services are based on industry best practices backed by very experienced practitioners that have years of subject matter expertise specifically honed to the credit union industry.
Contact: Kevin Barth
Phone: 484-678-8494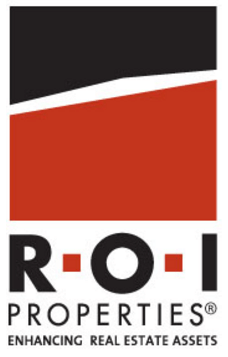 R.O.I. Properties
R.O.I. Properties, was founded in 2003, and is a full-service real estate brokerage firm. In addition to "normal" sales, we represent a variety of lenders on REO assets on Residential, Commercial and Land assets. R.O.I. provides a full range of turnkey REO services, including Valuation, Property Management, Sales and Marketing. We serve Maricopa, Pima, Pinal, Cochise, Yavapai and Coconino counties. For all assets, we focus on MAXIMIZING the VALUE, through Detail-Oriented and Accurate Valuation, Value-Add Management, and Strategic Marketing and Sales activities, to ensure that our clients achieve highest and best pricing within the established timeline.
Contact: Beth Jo Zeitzer
Phone: 602-390-1353

RSI Enterprises Inc
RSI is a premier receivables management company, offering a suite of services to such industries as Government (Federal, State, Cities, Towns, and Counties), Financial Institutions (Credit Unions and Banks) and Healthcare (Hospitals, Physicians, Medical Centers, and Medical Groups). We began as a collection agency in 1986 and has expanded into one of the fastest growing receivables management companies in the country. In recent years, RSI has been responsible for managing the professional, ethical and successful recovery of several hundred thousand accounts, totaling billions of dollars, for a vast array of clients in several different industries. With offices in the Phoenix and Washington DC Metro areas, RSI is positioned to provide the highest level of customer service for its clients nationwide.
Contact: Lynne Wisehart
Phone: (800) 774-4003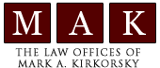 Mark A. Kirkorsky, P.C.
The Law Offices of Mark A. Kirkorsky, P.C. is a multi-state law firm with an in depth knowledge of the collections industry. They have over 50 years of combined experience in commercial and consumer collections and work exclusively in the collections industry to provide clients the highest level of knowledge and expertise.
Contact: Bryan Hrabe
Phone: 480-551-5173
If you are a Credit Union Member of the ACUCC and you would like to add or remove information from our Website, please send us an e-mail.
Note: The ACUCC does not officially endorse any of the associate members above. Each associate member of our organization provides a valuable service in our industry that may fit with your organizational needs. Please feel free to contact our associate members for further information on their services.