ARIZONA CREDIT UNION COLLECTORS COUNCIL
Credit Union Members
Interested in Joining Us?
The ACUCC is accepting new memberships and renewals. Any individual or business which provides a collection related product or services to Credit Unions is eligible for membership with the ACUCC.

Arizona Federal Credit Union
ACUCC Board Member
Arizona Federal was established on October 23, 1936 when a small group of City of Phoenix employees pooled their resources to form Phoenix City Employees Federal Credit Union. They started with fewer than 50 members and an average account balance of $5. The credit union has since expanded to manage over $1.3 billion in assets from 140,000 member accounts in 16 branch locations. Arizona Federal's mission is to develop and serve an empowered membership through the delivery of financial services and expertise, producing mutually beneficial results.
Contact: Dawn Rogers
Phone: 602-683-1031

Arizona Central Credit Union
ACUCC Board Member
Arizona Central Credit Union is a not-for-profit financial institution that is locally owned and operated by its members. With more than 55,000 members and $400 million in assets, Arizona Central strives to serve its members and the community in a manner that is responsible, fiscally sound and trustworthy.
Contact: Kathy Pluhowsky
Phone: 602-523-8300

First Credit Union
ACUCC Board Member
First Credit Union was formed in 1929. Since our humble beginnings, providing friendly and personalized service to our members has been our number one priority. We believe that growth and continued use of our services is the best measure of how well we are serving our members. We strive to earn member loyalty by demonstrating that we value the trust they have placed in us. We are committed to our established reputation of excellent service, delivery and value. We truly are "First in Arizona, First in Service!"
Contact: Letty Kaufman
Phone: 480-756-4933

Desert Financial Federal Credit Union
ACUCC Board Member
Desert Financial Federal Credit Union is your full-service financial provider, from savings and lending to investments and Online Banking. We are rooted in the desert lifestyle of Arizona and draw from it to improve the way we meet the needs of our local community. As both financial partners and community advocates, we remain committed to our core Big Four values, while helping to offer a positive influence during the defining moments of your life.
Contact: Tracy Carter
Phone: (602) 335-4374

Bashas' Associates Federal Credit Union
ACUCC Board Member
Bashas' Associates Federal Credit Union is a member-owned Credit Union offering professional service with a home town feel to our members. With employment at any of our SEG (Select Employee Groups), you and any family members are eligible to join and take advantage of the credit union's services.
Contact: Carrie Taft
Phone: 480-831-0098

First American Credit Union
First American Credit Union is a small, community-oriented, non-profit financial institution. Our members and employees are people like you who live and work in the Casa Grande, Window Rock, and Gallup regions of Southwest Arizona and New Mexico. Originally founded as Navajoland Credit Union, we still take pride in our Navajo roots. But we welcome members from all Native American tribes, as well as from all the different ethnicities that weave the colorful fabric of our beautiful, historic region. We actively participate in community service and treat our members as part of the family, because we're just like you.
Contact: Christy Ramirez
Phone: 520-836-8848 Ext. 135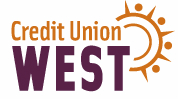 Credit Union West
Credit Union West is an award-winning financial cooperative in Arizona with a mission to enhance quality of life. Our core principles guide our decisions ensuring integrity and trusted member service. With more than $500 million in assets and nearly 50,000 members, we are a community asset that is positioned to meet your financial needs.
Contact: Christy Ramirez
Phone: 520-836-8848 Ext. 135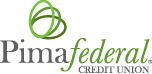 Pima Federal Credit Union
In 1951, sixteen teachers pooled together $84 in deposits and founded our credit union with the common purpose of helping people. To this day, our common purpose still exists. We're here for our members and we thrive by delivering on our value promise of Smart. Simple. Personal.
Contact: Ramon Gonzalez
Phone: 520-519-2756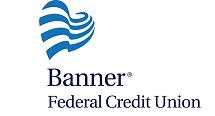 Banner Federal Credit Union
Banner Federal Credit Union has been serving the health care industry since 1957. Membership eligibility is primarily Banner Health System employees and small employee groups associated with or affiliated with health care providers.
Contact: Dan Krajewski
Phone: 602-383-2506

Deer Valley Credit Union
Deer Valley Credit Union (DVCU) was founded by a small group of Honeywell employees in April 1971. With the help of a $15,000 grant from Honeywell, the credit union opened operations in July of the same year under the name Phoenix Honeywell Employees Federal Credit Union. At the end of 1971, we had over 1,800 members and $379,000 in assets.
Contact: Cheryl Scott
Phone: 602-375-7360

Vantage West Credit Union
Vantage West is a full-service financial institution. We offer a wide array of personal and business accounts, ranging from savings and checking accounts, to loans, mortgages, merchant services, consumer credit cards, and much more. With more than $1.1 billion in assets, Vantage West is the largest credit union in Southern Arizona.
Contact: Daniel Townsend
Phone: 520-917-6220
If you are a Credit Union Member of the ACUCC and you would like to add or remove information from our Website, please send us an e-mail.