ARIZONA CREDIT UNION COLLECTORS COUNCIL
Credit Union Members
Interested in Joining Us?
The ACUCC is accepting new memberships and renewals. Any individual or business which provides a collection related product or services to Credit Unions is eligible for membership with the ACUCC.

Arizona Financial Credit Union
ACUCC Board Member
Arizona Financial was established on October 23, 1936 when a small group of City of Phoenix employees pooled their resources to form Phoenix City Employees Federal Credit Union. They started with fewer than 50 members and an average account balance of $5. The credit union has since expanded to manage over $1.3 billion in assets from 140,000 member accounts in 16 branch locations. Arizona Financials' mission is to develop and serve an empowered membership through the delivery of financial services and expertise, producing mutually beneficial results.
Contact: Dawn Rogers
Phone: 602-683-1031

First Credit Union
First Credit Union was formed in 1929. Since our humble beginnings, providing friendly and personalized service to our members has been our number one priority. We believe that growth and continued use of our services is the best measure of how well we are serving our members. We strive to earn member loyalty by demonstrating that we value the trust they have placed in us. We are committed to our established reputation of excellent service, delivery and value. We truly are "First in Arizona, First in Service!"
Contact: Letty Kaufman
Phone: 480-756-4933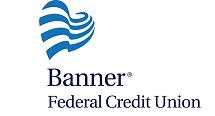 Banner Federal Credit Union
Banner Federal Credit Union has been serving the health care industry since 1957. Membership eligibility is primarily Banner Health System employees and small employee groups associated with or affiliated with health care providers.
Contact: Dan Krajewski
Phone: 602-383-2506

AERO Federal Credit Union
AERO Federal Credit Union has been providing people with affordable, trustworthy financial services for over sixty years. We started in 1957, when a small group of workers in the aerospace industry banded together.  Through a series of mergers and acquisitions of our core sponsor, and in keeping with our dedication to the employees of the flight and aerospace industry, we had several name changes over the decades and our membership base has greatly expanded. In November, 1999, we changed our name to Honeywell Aerospace Federal Credit Union. Finally in 2009, we became AERO Federal Credit Union.
Contact: Maria Escobedo
Phone: 623-776-2020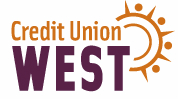 Credit Union West
Credit Union West is an award-winning financial cooperative in Arizona with a mission to enhance quality of life. Our core principles guide our decisions ensuring integrity and trusted member service. With more than $500 million in assets and nearly 50,000 members, we are a community asset that is positioned to meet your financial needs. 
Contact: Jennifer McBroom
Phone: 602-631-3225

SunWest Credit Union
SunWest was founded on the belief that financial institutions should exist to serve. SunWest opened in 1937 as Phoenix Telco and ended our first year with 45 flourishing members and a solid foundation for future growth. Today, they stand stronger than ever with over 50,000 members and 117 employees committed to upholding their founding promise to help all members grow and thrive. 
Contact: Patrick Johnson
Phone: 602-866-1101

Arizona Central Credit Union
ACUCC Board Member
Arizona Central Credit Union is a not-for-profit financial institution that is locally owned and operated by its members. With more than 55,000 members and $400 million in assets, Arizona Central strives to serve its members and the community in a manner that is responsible, fiscally sound and trustworthy.
Contact: Kathy Pluhowsky
Phone: 602-523-8300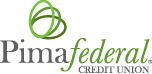 Pima Federal Credit Union
In 1951, sixteen teachers pooled together $84 in deposits and founded our credit union with the common purpose of helping people. To this day, our common purpose still exists. We're here for our members and we thrive by delivering on our value promise of Smart. Simple. Personal.
Contact: Ramon Gonzalez
Phone: 520-519-2756

Vantage West Credit Union
Vantage West is a full-service financial institution. We offer a wide array of personal and business accounts, ranging from savings and checking accounts, to loans, mortgages, merchant services, consumer credit cards, and much more. With more than $2.5 billion in assets, Vantage West is the largest credit union in Southern Arizona.
Contact: Jade Oesterle
Phone: 520-917-6291

UNIFY Financial Credit Union
Mission:  Bringing Local Credit Union Banking to Member Anytime, Anywhere. Founded in 1948, UNIFY Financial Credit Union (UNIFY) is one of the nation's leading credit unions, with branches and regional offices located nationwide to serve members. Our members can take advantage of a full range of value-added products/services, and have convenient access to connect with us at multiple branch locations, mobile/online, or through our U.S.-based Contact Center—open 24/7.
Contact: Xavier Carrillo
Phone: 310-783-5908
If you are a Credit Union Member of the ACUCC and you would like to add or remove information from our Website, please send us an e-mail.